Used Gear
We take high quality used gear for trade or consignment. Everything that comes through the door goes through a screening process to ensure the product meets our standards.
This inventory changes frequently, so check back often.
Stop in or call the shop for more details-  317.733.3014
Click on any photo to see larger image. 
SmithFly Little Shoals Raft-

$4500

$4000
This raft is in excellent condition, if not like new. This is a perfect set up for some of our local smaller rivers and creeks. Here is a list of everything that is included with it, brand new total would be over $5400:
95 Pounds 
12' Long, 4' Wide 
12" Tube Diameter 
Self-Bailing Floor 
Adjustable Front Casting Brace 
Rear Gear Rack on Swivel 
Padded Rowers Seat 
Sawyer SST 2-Piece SST Oars 
Fully Welded One-Piece Aluminum Rowing Frame with space for cooler
Electric Air Pump
Motor Mount
Rope and Anchor Kit
2 Spot Rod Rack
Ross Animas 7/8-

$250
Reel is in great condition and has only been used a few times.
Sage Click 0/1/2 -

$200
Reel is like new and has only been on the water once.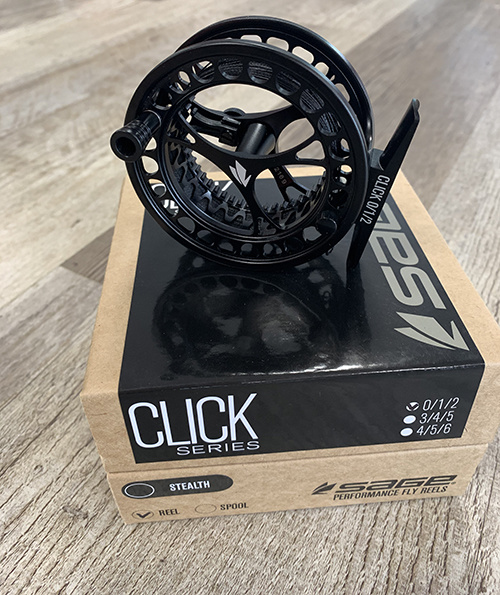 Hardy Ultralite 7000 -
$200
Hardy Princess Reel with 3 Spare Spools -
$450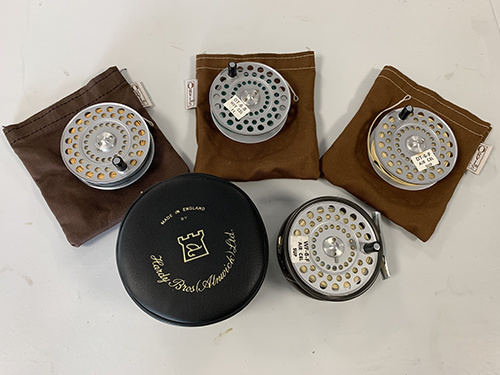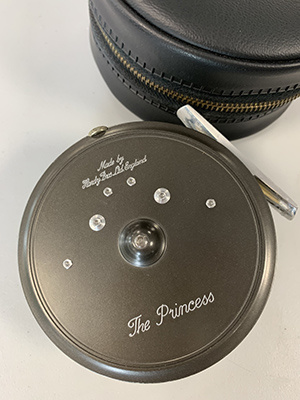 Martin Fly Reel -
$15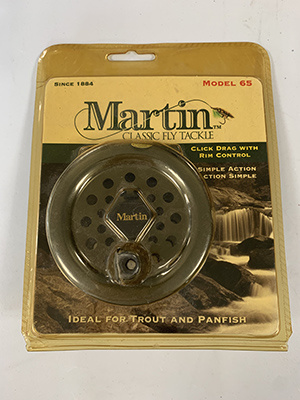 Fly Fishing Vest with Fly Boxes, Flies, and Misc. -
$40
Orvis 8'3" 7wt. All Rounder Graphite Rod - $200

Fenwick 9 1/2ft 9wt -

$75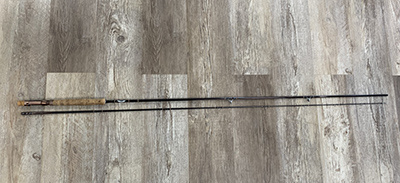 L.L. Bean 9ft 7wt w/ Pflueger Reel -
$150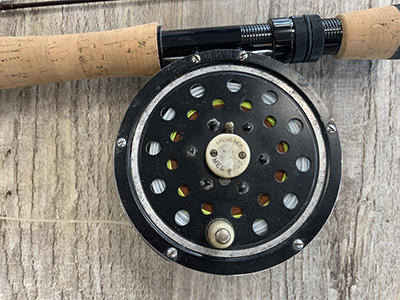 Orvis Helios 2 11' - 0" 7wt w/ lines -
$475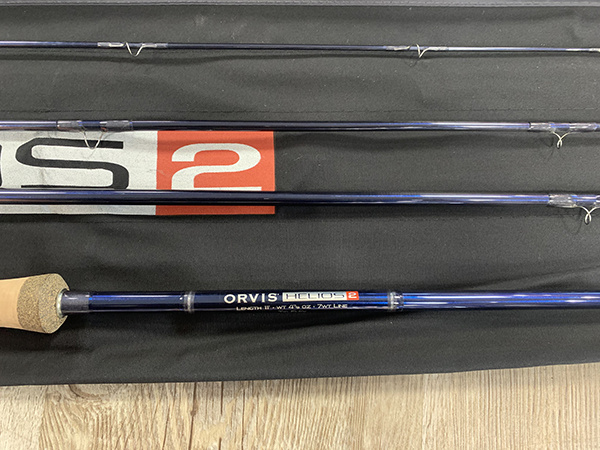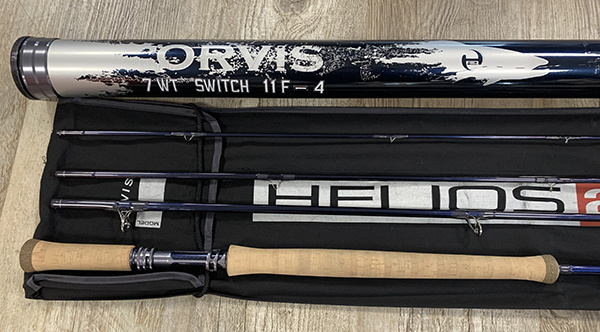 This is a great switch rod for fishing in Michigan or Ohio. The rod comes with 2 lines: RIO's Switch Line 7/8F and Orvis Hyrdos HD Switch in WF7F
Lamson Litespeed 3.5 Reel and Extra Spool -
$325 (2 AVAILABLE)
Lamson Litespeed 4 Reel -
$225 (2 AVAILABLE)
Scott SVS 9'-0" 8wt, 3 Piece Rod with Teton Tioga Reel and Spool -
$375
- includes Scientific Angler Steelhead Taper WF/F and Cortland 555 DynaTip Saltwater WF/F

Cabelas XST 9'-0" 10wt, 4 Piece Rod with Cabelas SR3 Saltwater Reel -
$325
- This combo is NEW and has not been used! Includes Scientific Anglers Mastery Series Saltwater Taper WF/F
G Loomis IMX-PRO 11wt 9'-0" -

$450
Built to the unrelenting specifications of professional fishing guides, the IMX-PRO series is comprised of 15 purpose driven designs to meet the performance demands of modern freshwater fishing. Striking the ultimate balance of handsome appointments, positive feel, and unflinching durability, IMX-PRO is a game-changing addition to the serious angler's quiver.
Yakima Evenkeel Rooftop Kayak Mount -

$75
Includes 4 saddles per package. Fits Yakima round, square, factory, and aerodynamic bars. Supports one boat up to 80 lbs.