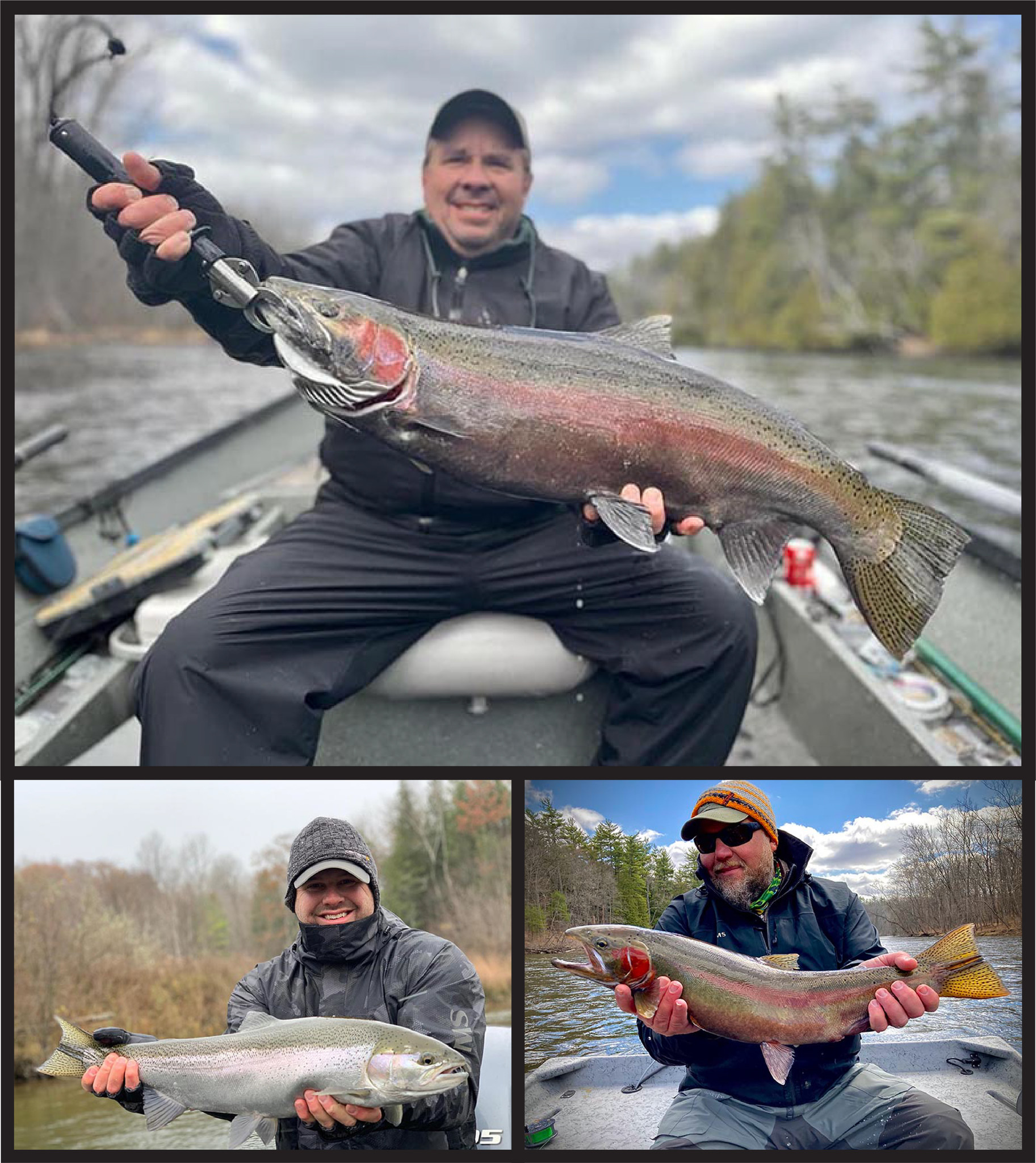 As the weather begins to cool it is time to start thinking about traveling North for steelhead. Steelhead have a special place in many Midwest anglers' hearts, including those of us at the shop. We love Steelhead and look forward for this time of year.
 
Many aspects of the species make Steelhead a great gamefish to target. They are quick, acrobatic, big, and willing to take flies. What more can you ask for! These fish can be pursued by anglers of all skill levels with a variety of methods. While fishing nymphs is the most common, fishing streamers is a great tactic at the beginning of Steelhead season.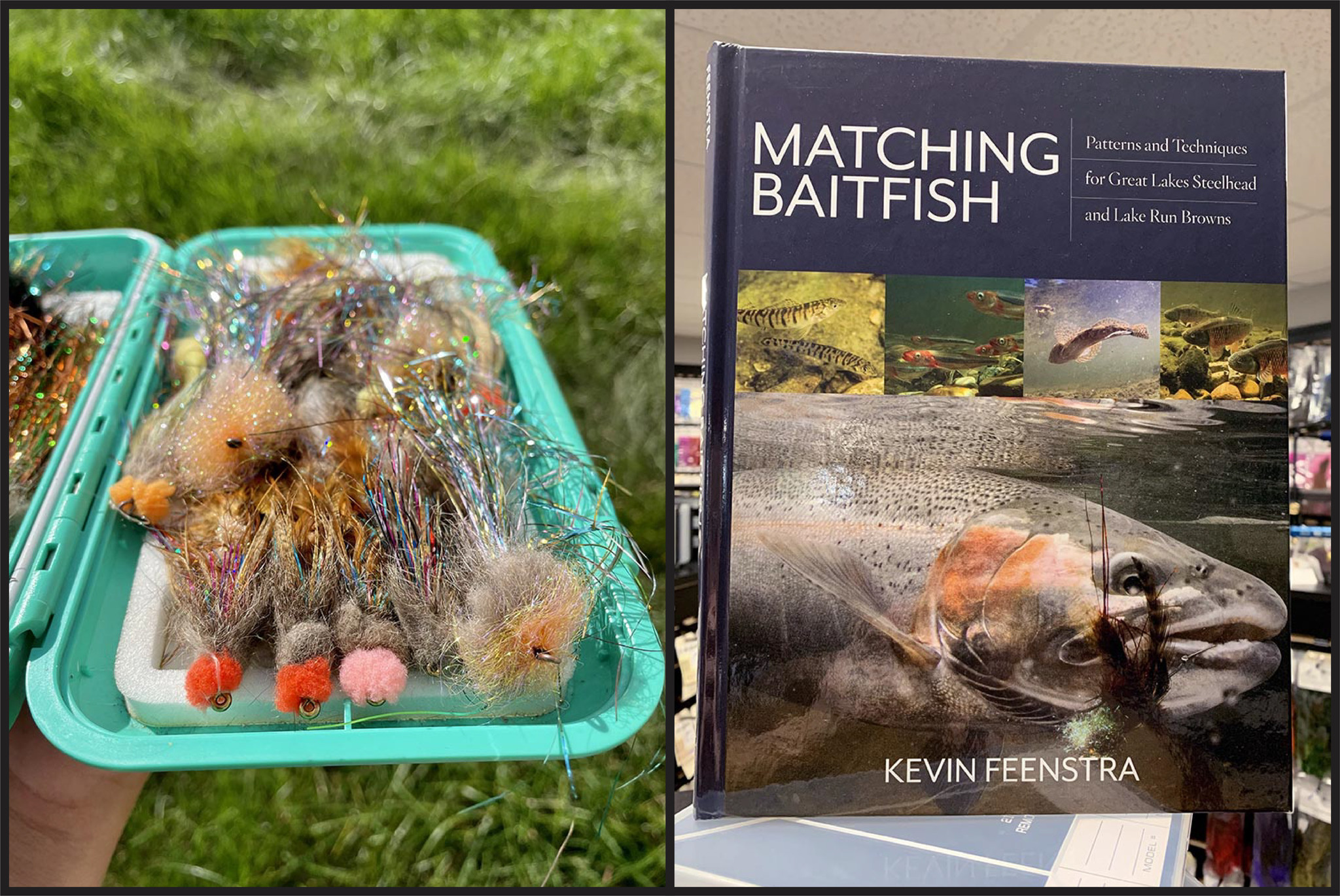 Streamer patterns are very productive at the start of the steelhead season because the fish are very aggressive being fresh out of the lake. The fish have been chasing down baitfish and gobies for months in the big lake and are still keyed in on this type of food source. Therefore, swinging streamers is a great method to entice a bite. These patterns can be as simple as large Woolly Buggers to more specialized patterns like that of Kevin Feenstra, which can be found in his book Matching Baitfish.

 
While swinging streamers can be accomplished on standard 9'0" fly rods, a longer rod such as a switch rod or two-handed rod is preferred. These longer rods make casting and controlling line easier. Two-handed rods measure anywhere from 12'0" to 15'0".  These rods are truly only practical on larger water like the St. Joe and Muskegon.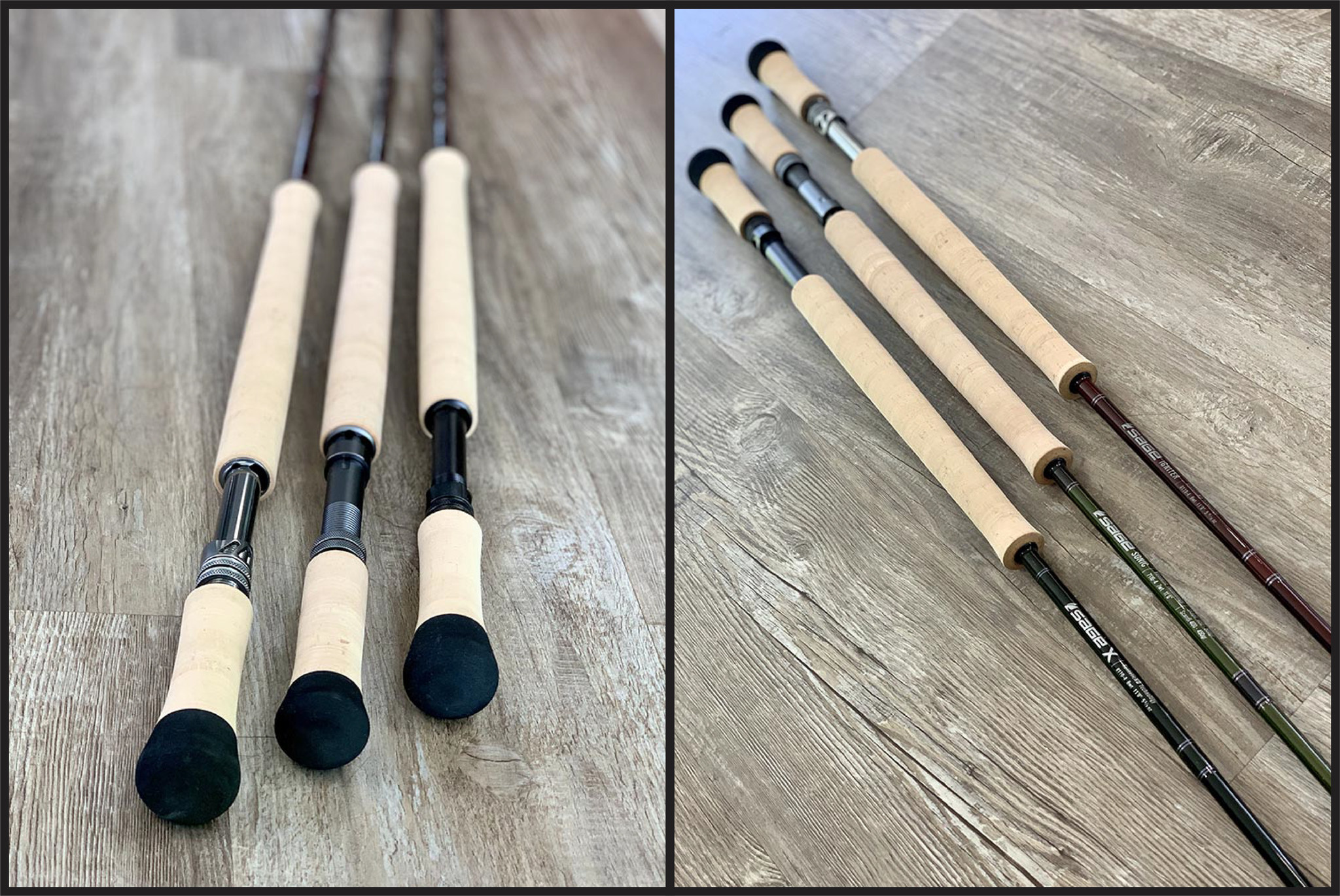 Switch rods range for 10'6" to 11'9". These rods allow anglers to fish a wider range of river systems with multiple techniques. A 7wt. is a great fit for most of the Midwest, with an 8wt. being a good choice for some of the larger rivers in Michigan.
 
Switch rods are best paired with a shorter Skagit line like RIO's Skagit Max Power Shooting Head. This is a shorter head designed specifically for switch rods. A floating tip or sink tips can be added to the head via a loop-to-loop connection.  This allows anglers to quickly change tips to fish at multiple depths. Add a simple leader from the tip with a 4 foot section of straight fluorocarbon; 12-16lb. test is ideal. With this line set up, anglers can use both two-handed (Spey) and single-handed casts. It easily turns over the heavier tips and makes casting easier, which is ideal for covering water.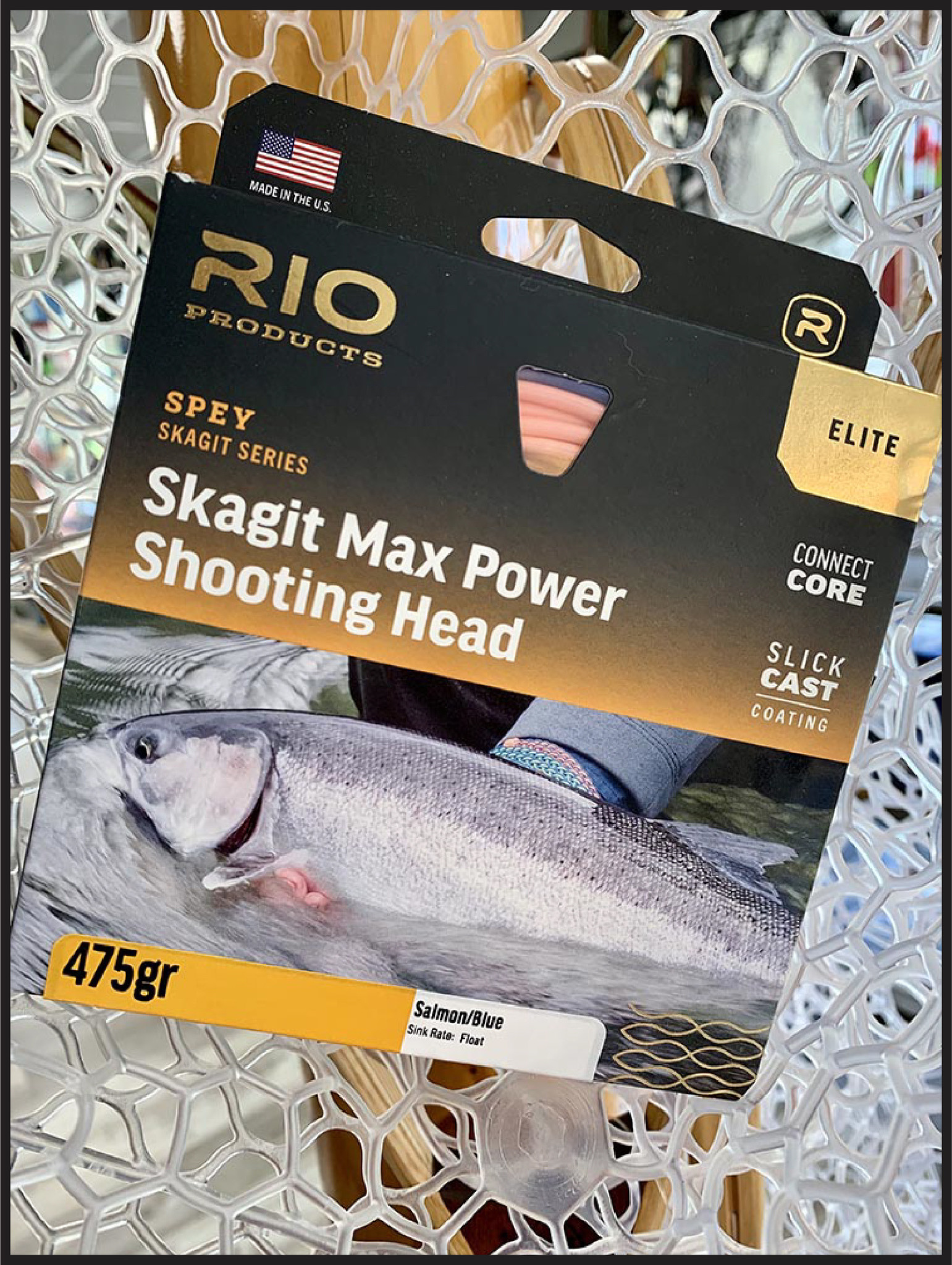 If you are interested in finding out more about swinging flies for steelhead or switch rods? Looking for materials to tie and Kevin's book for a resource? Stop in or call the shop. We'll get you set up with everything you need.

317.733.3014